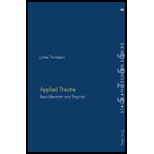 What is "the work"? I thought about this a lot this past week as we interacted with different members of the staff at the jail, taught our short workshop, and visited their Job Readiness class. Applied theatre practitioner James Thompson notes that people on the outside of a prison theatre program tend to think that of drama event—the workshops and performances—as "the work." But so much invisible work runs in the background of these more visible (at least, visible inside the jail) moments. Thompson adds that in applied theatre work, it's actually the "complementary practices" that take up the most time*.
What are our complementary practices with Conspire Theatre? Going through orientation, chatting with security officers, brainstorming future programming ideas with the education coordinator, visiting other instructors' classes at the jail, connecting with people who might want to help, grant writing, researching lesson plan ideas, emailing, social networking…the list goes on and on. Sometimes I call this "the work before the work."
But complementary practices are not merely preliminary work—they're central to our process. Each personal interaction that helps someone understand more what we're doing and why is "the work." Our presence as theatre artists at the jail is "the work." Showing that helping incarcerated women laugh and play and create together has value as a way to shift their feelings about themselves—that is "the work."
I've been thinking so much about the young woman I connected with during the Job Readiness class. As Kat wrote, I have a background in job aptitude testing and research, and love talking with people about the kind of work they love to do. I noticed that this woman was slumped down in her seat, struggling to write a resume for a job she didn't want. I knew she played a number of musical instruments, so I asked if she'd be interested in a job that combined her customer service and music skills—like demonstrating/selling instruments at a music store. I added that Kat had mentioned she'd seen a job ad for a job like that last week. She just lit up: "Really? My music skills count? I never thought there would be a job out there that I would like!" She set to work on her resume with renewed energy.
Will she be as excited to look for this sort of a job when she gets out of jail? I'll probably never know. My hope is that our interaction shifted something inside about the value of her work as a musician. Or least that she'll remember that someone listened and cared. Forming relationships—with the women, the staff, the supporters—inside and outside of the theatre workshops—this is "the work."
-Michelle Dahlenburg
*From Thompson's Applied Theatre: Bewilderment and Beyond, 2006, p. 46.